Posted by Becky Condit on April 24, 2014

CLICK TO TWEET: =GRL FEATURED BLOGGER TOUR WITH GIVEAWAY= Simone Anderson: Changing Tides
Welcome to the GRL Blog Tour Supporting Author Simone Anderson! Today Simone joins us to talk about her brand new release, Changing Tides as well as letting us get to know her better. And don't forget to look for the new installment of Team Condit's SUDDENLY mini-story.
Welcome Simone:
It's spring, so there should be robins and flowers and lots of green. Right? Yeah, not so much if you live in Michigan. I'm thinking someone hit the wrong button and fast forwarded through spring, summer, and fall, and brought us back to winter. There is snow on the ground. Again. Just when it had finally disappeared. Ugh.
Currently, I'm working on the second Smuggler's Cove Book, which is not Capturing Desire like I had always thought and planned, but Heart of Stone. Hopefully, it'll be finished and available soon. However, in the meantime, I had a brand new story release yesterday, April 23rd, from Resplendence Publishing (http://www.resplendencepublishing.com).
Changing Tides is part of the New Reality dystopian stories. It was fun to write, and just a little weird wondering how sideways things could get.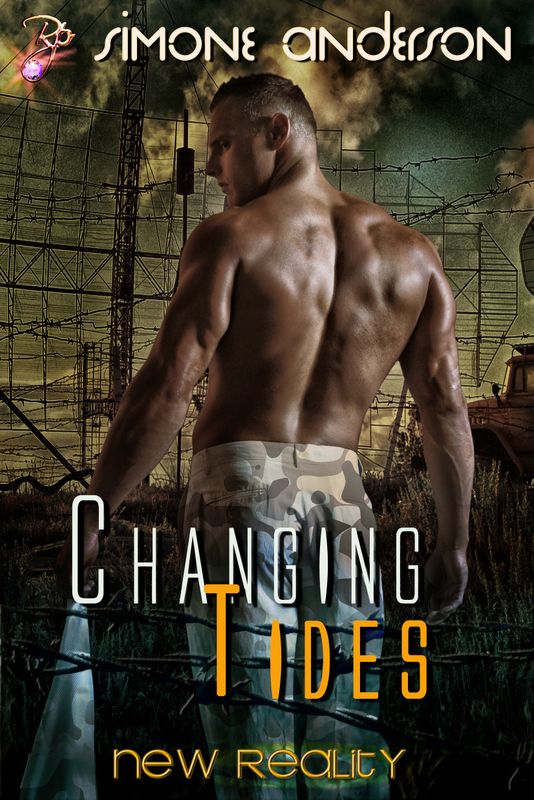 Blurb:
 Brett DeMarco is a First Lieutenant in Aelland's Security Forces and hopes to become the head of intelligence someday. After the death of his fiancée, Brett threw himself into his work, dodging his father's attempts to get him to marry the right woman, never doubting the career path he'd chosen. (more…)